Reed
From LGPedia
Reedabook99 is a YouTube user whose first video was featured on LG15.com On Friday August 29, 2008 as part of "Community Appreciation Week". Since then there has been a lot of speculation about whether or not the character of Reed will be canon to the new series LG15: The Resistance He registered on LG15.com on July 22, 2008 at 12:15:52. He describes himself as " a force of nature. Or maybe nurture? I keep forgetting."
The Reedite Movement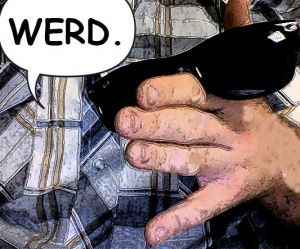 Upon Reed's admitting his non-canon status, a small group of loyal fans began the Reedite Movement To Make Reed Canon, which is still in current practice.
Prominent members of the Facebook Group include Miles Beckett, Greg Goodfried, and Alexandra Dreyfus.