Talk:Itscassie
From LGPedia
Itscassie is part of LGPedia's Community Content area, which aims to improve coverage of community-created content.
Class: This content area has been denoted to have Full Coverage on the class scale.
Justification: Large viewership, well-known.
If you believe this page deserves a higher class rating, please see the community content assessment page or start a new conversation below.
itscassie transcripts
I noticed there was a subtle shift in the transcripts. In the old videos, she's referred to as "itscassie", but later, simply "Cassie". I can't see any reason not to change everything to "Cassie", but maybe someone else has a preference? --Brucker 18:54, 8 January 2007 (CST)
itscassie revealed!
So who usually writes these sorts of articles? I wouldn't know how to approach it, but...
http://lonelygirl15.com/forum/viewtopic.php?t=6019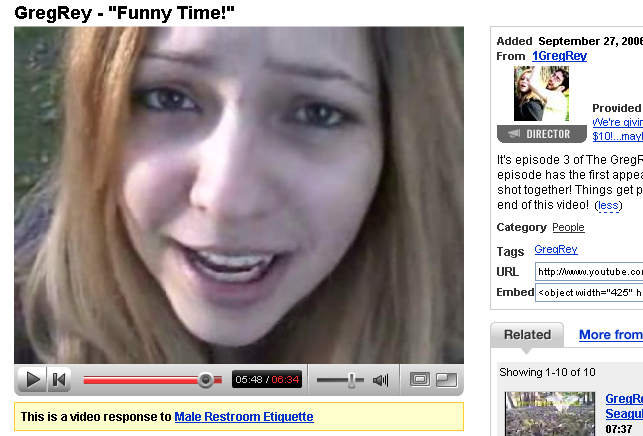 --Brucker 15:39, 5 February 2007 (CST)
Omg, this is so exciting. Thank you Brucker. silverX3 08:32, 19 May 2007 (CDT)
deceased?
Was itscassie killed shortly after runaway was posted? It seems that way, because in itscassie-BTS intro, it says "RIP itscassie (the date of the first video) - (the date of runaway)" And in runaway it did seem like she wouldn't be coming back. I really think she got killed by some Order guy.   •Silver•   Talk | Contribs 10:32, 24 June 2007 (CDT)