Talk:Main Page
From LGPedia
We've had some problems with vandalism on the talk page here. For now, only registered users can leave comments here. If you have a question to ask, feel free to create an account, it's fast, easy, fun and free. Or, if you have questions, you can always ask our administrators, Brucker, JayHenry, OwenIsCool, Jonpro, Psmith, and Zoey.
Talk Archive for Main Page
How about with colors?
Hurrah for colors! I love this so much. silverX3 08:46, 13 May 2007 (CDT)
I definitely prefer it without the colors. Too many clashing colors is never good design. --JayHenry 09:15, 13 May 2007 (CDT)
The colors are nice and I like how they match up with the colors id'ing the bloggers on the right side of the page. If you look at the new box along with the rest of the main page, it works. Malan89 22:08, 13 May 2007 (CDT)
I agree with Malan89 the whole way. Live? silverX3 16:22, 15 May 2007 (CDT)
I really think it looks bad. Those aren't even the same colors as the initials. They don't match at all. --JayHenry 16:27, 15 May 2007 (CDT)
Don't worry about it for now. I think we may be adding a "Taylor" block soon. Malan89 20:32, 17 May 2007 (CDT)

Please no colors, I'm serious. The Main Page really doesn't need to be tricked out. It has a simple color scheme that works great, and it has some pictures and color accents (like in the Init template) to keep things just interesting enough. I'm actually not a fan of the colored boxes on the characters page either, but if you want to have a little fun with that, fine by me, just leave the main page as is, it looks much more polished and put together without the rainbow of fruity flavors. Like Malan said, perhaps we should be more concerned with whether to add Taylor, Sarah, or Taylor&Sarah together to the Main block. They've already done their first "official" blog on their own, on the left-hand column. Quite the milestone for them. OwenIsCool 21:27, 17 May 2007 (CDT)

I'm ok with addeing them, but i think we should wait till it's certain they are going to last beyond this story arc, same thing for Jules. -misty 15:43, 18 May 2007 (CDT)

I agree. Everyone thought Alex was going to be a main character (and she still could be recurring) but we haven't seen her in ages. Let's be patient with with Taylor, Sarah, and Jules --Pheon 20:58, 23 May 2007 (CDT)
Breeniverse Timeline
Now that the Breeniverse Timeline has been cleaned up and brought up to date, we should add it to the main page -misty 15:38, 18 May 2007 (CDT)
The Breeniverse Timeline has been cleaned up? Finally? I GOTTA GO CHECK THAT OUT! *hops away giddily* silverX3 16:56, 18 May 2007 (CDT)
Sarah and Taylor
Okay, now that Sarah and Taylor have both posted their own video blogs that have been posted on the main site, I think it's reasonable to add them to the main page. I mean, if they don't end up lasting past this arc, we can always remove them. They just seem significant enough at this point to merit a front-page character box. Thoughts? --Zoey 22:37, 30 May 2007 (CDT)
I agree with putting them up. The Creators are obviously doing a thorough job trying to fill out these characters with their personalities, their relationships, and their parental issues, so I think they'll be up for awhile. I didn't expect Sarah to actually POST anything outside of a Myspace Blog so soon, but I stand corrected. --Pheon 11:37, 31 May 2007 (CDT)
Okay, I went through and found some good images of Sarah and Taylor. They will probably need to be cropped better to match up with the other characters, but I wanted to get some options up. What do people think (I like Taylor 1 and Sarah 3, personally)?
--Zoey 14:20, 31 May 2007 (CDT)
I like Taylor 1 as well (very Secret Agent-y . . . don't ask). But I'm stuck between Sarah 1,3, AND 5. 1 just seems to have that Sarah-randomn-quality to it, 3 (besides the obvious) is from her first v-blog, and 5 matches up with her profile (currently). So I'm stuck on Sarah. --Pheon 15:35, 31 May 2007 (CDT)
I like Taylor 1 and Sarah 3. Taylor 2 and Sarah 5 are also good. --XAccordianGuyx 19:51, 31 May 2007 (CDT)
I like Taylor 1 and Sarah 3 as well. The other two Taylor photos are also good in that... well, that room is where you usually see her. But I stand T1 and S3. I'm glad we're adding them to the front page. --Chartreuse 20:33, 31 May 2007 (CDT)
Okay, it seems like T1 and S3 are the consensus? Can anyone crop them so that their heads are the same size as the other chars on the front page? Oh and also...
OR
OR um, yeah. How should we handle the alignment with five chars? --Zoey 20:47, 31 May 2007 (CDT)
Here's a go at front-page quality images. They look bad full size, but I adjusted the face sizing and the saturation (only on Taylor's because it looked so bland between Jonas and Sarah).
I guess that looks a little more consistent? Just trying to help. --Chartreuse 22:08, 31 May 2007 (CDT)
I'm loving this group of five! So . . . on the alignment,I would prefer upside-down pyramid, if it's not too hard (The codes above look nightmare-ish). It just looks like a horizontal band of five characters would just be too long. --Pheon 02:43, 1 June 2007 (CDT)
I feel like the Sarah pic needs to be SLIGHTLY zoomed in more to make her face size more consistant with the rest. I hope thats not too big a problem. Oh, and maybe she should be desaturated.. shes like.. noticably brighter than everyone else... But basically, other than that, are we good to go?
Here's what I've got based on the current consesus. Like I said, I think Sarah's head should overall be larger to match with the rest of the chars but yeah. Oh, and I iike the saturation on Taylor. Yay, I can't wait for this to go live :D --Zoey 02:50, 1 June 2007 (CDT)
Alright, I resized and recropped Sarah, desaturated and darkened her just the slightest bit (sorry, boys, had to crop the cleavage), so I think she fits in a bit more now. Also, I tweaked the previous code so that the border between Taylor and Sarah is only 1 pixel instead of two. I do like the pyramid... it kind of gives the feel of them being secondary main characters. Plus, it won't stretch things in lower resolutions. --Chartreuse 20:32, 1 June 2007 (CDT)
The only problem with this is that it's going to look awful on lower resolutions. It'll stretch things all out of whack. I think the most characters you can have side-by-side is going to be four. It really is a shame we don't have one more character to try and balance the pyramid out. --Chartreuse 01:02, 2 June 2007 (CDT)
I REALLY like the way it looks. However, the two columns on the Main Page are now very uneven. For this, I have a suggestion... how about we list the last 5 videos with thumbnails and descriptions, as opposed to 4? It's more consistent with the 5 "previous videos," and it will make the page look much more balanced. Y/N? ~ Jbshryne 23:30, 1 June 2007 (CDT)
I was actually thinking the same, but I thought, 'Hmmm . . . better let someone else bring it up first' --Pheon 23:55, 1 June 2007 (CDT)
I do actually kind of like the smaller images lined up in one row, but I still worry about what it will do to the page with smaller resolutions. Does anyone with a smaller resolution want to check this out maybe? --Zoey 02:23, 2 June 2007 (CDT)
in 1024X768 it looks great with 90px images but we can also reduce down to 80px images too. none of the formatted pages look good at 800x600, but I don't think we need to worry about that, since almost no one has a 13 inch monitor anymore. -misty 03:25, 2 June 2007 (CDT)

without objection I will change the page 12 hours from now. -misty 03:25, 2 June 2007 (CDT)

Sounds great to me. No objections here. --Chartreuse 12:33, 2 June 2007 (CDT)
Swap Taylor and Sarah
I noticed that FH14 just switched Taylor's and Sarah's boxes. I assume this is because Sarah is getting a bigger role now than Taylor? I reverted the change so it could be discussed and also because the borders didn't look quite right. If people want the pictures swapped, just offer your support here and we'll go ahead and do it. As a general rule, though, the Main Page shouldn't be changed without first getting consensus as it is the most viewed page on the 'pedia.--Jonpro 16:58, 7 June 2007 (CDT)
I agree that Sarah's become a more important character (thank god!), so she should be first. ~ Jbshryne 13:47, 9 June 2007 (CDT)
I also agree. It would make sense, seeing as it seems as though Taylor has faded out of the picture. --Bxman 18:45, 9 June 2007 (CDT)
Okay, I went ahead and changed it. Thanks for the input, Jbshryne and Brooklynxman!--Jonpro 22:11, 9 June 2007 (CDT)
Jonas' Picture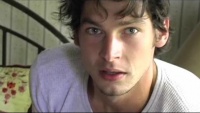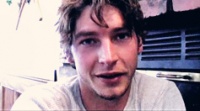 Is it at all possible for Jonas' picture to be sharper? Otherwise, I think we should replace it. I do have another picture in mind. I remember the discussion of picture changes a month or so ago, but I think his picture needs to be either sharper or changed. I'd like to hear everyone's opinion. Chelseyrl 20:16, 7 June 2007 (CDT)
I agree. I always thought the picture wasn't sharp enough. I would love to see the picture you had in mind.--jeans

I concur, and besides, that picture isn't doing justice to his looks. --truncatedslinky 21:34, 7 June 2007 (CDT)

I like jonasdontticke.jpg (the left image)!!! If you need it cropped/adjusted, let me know. --Chartreuse 23:01, 7 June 2007 (CDT)
Oh, me! :P I vote yes! I really like the left picture :) --Zoey 21:20, 9 June 2007 (CDT)
As do I. I just don't know how to change it on the main page. So can we go through with it?Chelseyrl 21:21, 9 June 2007 (CDT)

Someone will need to crop it so that it matches the size/ratio formats of the current images, and then it can be added. Once it's modified I can add it if ya want :P. That's not a problem. We just need to get it looking right! --Zoey 21:24, 9 June 2007 (CDT)

I'd crop it... but I have no idea what the current size/ratio format is. Chelseyrl 21:25, 9 June 2007 (CDT)

I cropped it to the size, but perhaps not to the ratio. If it's wrong, revert it. ~ JBSHRYNE 01:44, 10 June 2007 (CDT)
Yeah, his face was too big. Grr. I'll try again... in photoshop. ~ JBSHRYNE 01:46, 10 June 2007 (CDT)

Um... you know what? Bad news. There might not be enough "picture" around Jonas's face in that shot (even in the original video) to use that picture, because everybody else's faces are smaller in their pictures, in comparison to their "backgrounds."  :-( ~ JBSHRYNE 01:54, 10 June 2007 (CDT)

Yeah, I just tried to play with it... and you can get it to the same size and shape, but his face is way too close to the camera to bring it out and make him match the rest of them. I rewatched that same video to look for a place where there could have been a more usable screenshot, but to no avail. I'm going to go through some recent videos to look for a good screenshot. --Chartreuse 09:28, 10 June 2007 (CDT)

You know, how do we feel about a shot from The Morning After? Just looking at the thumbnail that's on the page right now, it looks like the size/ratio would pretty much match up perfectly with the others. The only problems I can see: (1) we would probably want to wait through a few more videos, so we don't have 2 shots from the same video on the Main Page, and (2) he's kind of half-naked (though that might be less of a problem for some than for others...) ~ JBSHRYNE 17:35, 10 June 2007 (CDT)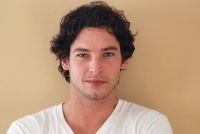 I found another option for a picture. I looked through a lot of videos and not many of them have very good potential screenshots. This one was the best I could find at the moment. Any thoughts?--
jeans

It may be difficult to find a good picture of Jonas where the camera is sufficiently distant from his face. See below for 5 pictures of Jonas: the current pic, the current pic sharpened, and 3 new pics from the latest video. However, when you put one of the new pics alongside the other characters, you can see that Jonas's face is too close to the camera. So far, I vote to use the sharpened version of the current pic unless someone can upload some more alternatives (or point me to the relevant video and scene for more photo ideas). Psmith 09:37, 11 June 2007 (CDT)
| | | | | |
| --- | --- | --- | --- | --- |
| | | | | |
| Jonas 1 | Jonas 2 | Jonas 3 | Jonas 4 | Jonas 5 |
Psmith 09:37, 11 June 2007 (CDT)
Haha, those three new ones actually kind of scare me. I vote for the sharpened current one too. --Zoey 11:38, 11 June 2007 (CDT)
Man... why does that pic from Bedside Manner have to be too big?? Yeah, I agree, the sharpened current is already a huge improvement. The Creators had better give us a nice shot of him soon, from far enough away... ~ JBSHRYNE 16:45, 11 June 2007 (CDT)
I agree, the sharpened version of the current picture is WAY cool.--jeans

I also agree, but it is higher in contrast and saturation than the others, I think that it should be the benchmark and the others should be matched to it since all of them are a little too dull. -misty 01:29, 12 June 2007 (CDT)

I also enjoy seeing a clearer version of the current picture of Jonas. Keep the same shot, just pick the clearer one! --Pheon 01:48, 12 June 2007 (CDT)
I love the sharper version. Great job whoever did it! Chelseyrl 23:06, 12 June 2007 (CDT)

OK, it looks like you all like the sharpened version so I'll go ahead and update the main page. Misty, I'll look at adjusting the sharpness of the other headshots too, but I'll post them here first. Psmith 09:39, 13 June 2007 (CDT)
Adding Spenser, changing sizes.
Because it has been announced that Spencer will be with us as a series regular for at least the next two months, should we add him to the front page? If we do, we'll have to change the sizes of the character images because five on the top and one on the bottom would look kind of cluttered. Love, -R- 18:10, 10 July 2007 (CDT)
(EDIT: we could also make the sizes bigger to make it three on the top, three on the bottom) Love, -R- 18:12, 10 July 2007 (CDT)
I had been playing with that earlier today, actually! My Sandbox --Chartreuse 18:15, 10 July 2007 (CDT)
Oh, I see! I'm glad you're working with it! Love, -R- 18:20, 10 July 2007 (CDT)
Any feedback would be lovely. This is what I have at this point: