Drop 1 (bowling for light)
From LGPedia
Following OpAphid's video The Action of an Enemy - Be Careful, Archetype and Noava went to the park to retrieve the first drop. This park was the same park as seen in lonelygirl15's In The Park and CassieisWatching's When I Get To The Bottom Where I Stop.

The Payphone Call
They walked around the park looking for clues, when the payphone rang. Noava answered the phone and engaged in a long phone call, which later became known as "The test." During this phone call, Noava apparently chose his side to be against OpAphid. Immediately after this call was finished, the phone rang again. It was OpAphid warning Noava that if he had an ounce of intelligence he would reconsider his position.
The Drop
At the scene, a postcard was retrieved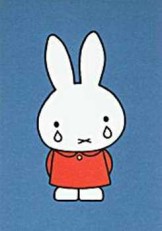 On the back
LEFT SIDE:
54 49 4d 45 20
54 4f 20 47
4f 3f

RIGHT SIDE:
50 4c 45 41 53
45 20 46 49 4e
44 20 4d 45 2e


Solution: Hexadecimal
TIME TO GO?
PLEASE FIND ME.


SD Card
Also, a memory card was retrieved. Noava did not want to share its contents because of what he learned during his phonecalls. However, OpAphid continually pressured the group to analyze the data as soon as possible. Eventually, Noava revealed the contents of the card:
(1)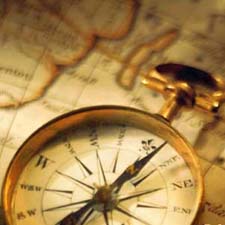 (2) A rar file
(3) A video of Bree talking about bowling (from What's A Date?)as seen on someone's laptop. The laptop is shut and a dark, unidentifiable background is shown: http://www.youtube.com/watch?v=UORaVbuAFyA

The Rar File
None of the files on the card had extensions at first. When the format was discovered and opened it was a password protected text file.

How to crack it?
The three files had alphanumeric file names
544147
594f55275245
4954

This is Hexadecimal for Tag You're It.

The video was Bree's What's A Date? On that video was the strange tag Tachyon. A new character on youtube and the password.
The file is called ENCODE PER SCORN which anagrams to CORRESPONDENCE
The file is in hexidecimal which coded to binary which coded to:

Cu_Roi 

ixlr8 

luv2luvem 

cluechaser 

MintGurl 

Melissab718 

hummingcrab 

stevedx669 

theratdiva 

pikales 

skawjw 

tiltingwindward 

ladron121 

warpylol 

ravensgrace 

gemmers19 

pikales 

TheChessboardWoman 

twjaniak 

chixor1 

romanceismusic 

jengels2002 

Frederikke 

briska06 

surrealisticpill


Most names are youtube accounts with notable exceptions being ravensgrace and cu roi, their forum names are more well known.

External links
Forum Discussion
Solution video.