LBL Confidential
From LGPedia
LBL Confidential is a text blog posted by Maggie directly after the text blog Prepare and directly before the text blog Cameras Will Roll. A photograph was included inside of it.
Blog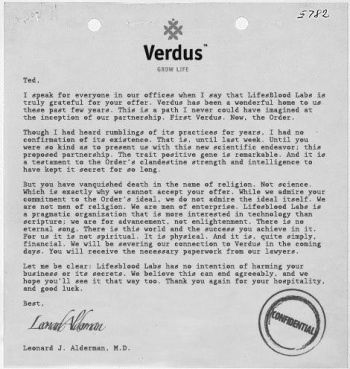 We pulled this "legal" document from one of their back channel servers. We now understand LBL's origins. And also what we are up against. -- HoN
REMINDER
Tomorrow, October 24 at 3 PM, one of our agents will be available to discuss new revelations and answer questions in a LIVE VIDEO CHAT here on LG15.com.
Prepare.
Notes