EQAL
From LGPedia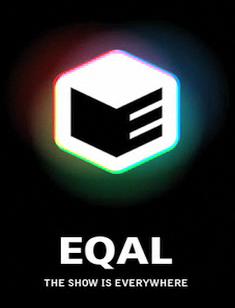 EQAL (pronounced "Equal") is a social entertainment company founded by LG15 Creators Miles Beckett and Greg Goodfried. According to the official EQAL.com site, the company is "dedicated to redefining the way we interact with content and with each other."
The Company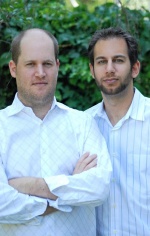 EQAL, like everything else related to the Breeniverse originates back to the early days of Bree's first posts. According to Miles, "What began as a social experiment in the summer of 2006, has evolved into a thriving form of entertainment. We are excited by the opportunities EQAL's new funding and focused direction will bring to interactive programming."
With over 150 million views in both lonelygirl15 and KateModern combined, EQAL is currently a leader in creating interactive web series. Using budding technology combined with creative storytelling and product placement, EQAL has created a universe where people around the world can be excited in both watching and interacting, but EQAL has also provided the unique opportunity to entice current and future partnerships with independent producers, traditional media companies, and multi-national brands. Such previous partnerships include that of Hershey's, Neutrogena, 20th Century FOX, and Disney's Buena Vista International.
It's also clear that the company plans on continuing to follow the same business model as current shows lonelygirl15 and KateModern, shows that combine video blogs with user interactivity. According to Greg, "We take all the elements of interactivity and community that are a natural part of using the internet and merge them with the best components of traditional storytelling, narrative and video production."
Current investors include Spark Capital, Conrad Riggs, Ron Conway, Marc Andreesen and Georges Harik. Co-Founder and General Partner of Spark Central, Todd Dagres, is quite confident on EQAL's continued success, stating, "Television on the Web is just an old dog with a new trick. In the converging worlds of filmed entertainment and the Internet, there are few people that truly understand how to produce shows that captivate an online audience. The EQAL team has demonstrated this ability by creating interactive shows that convert an audience into a community."
History
In early March, 2008, the folks at Anchor Cove actually discovered articles of incorporation for EQAL, Inc. in the state of Delaware. Anchor Cove also discovered Greg Goodfried's role in the incorporation long before the company announced the news publicly. While it was not then known what the company would be used for, it served the basis of the 2008 April Fool's joke (see below).
The official announcement of EQAL finally arrived on April 17th, 2008.
The Name
Once called LG15 Studios/Telegraph Ave. Productions, the new company name EQAL is intended to reflect the company's philosophy of creating shows where the community built around the property is as important as the characters within it. The name "EQAL" is also intended as reference to the growing power of internet distribution which has given Hollywood outsiders an equal chance to compete with traditional media in the overall entertainment business.
External Links