Jessica Lee Rose
From LGPedia
Jessica Lee Rose is the actress who played Bree in the Lonelygirl15 video series. The discovery that Bree was played by Jessica prompted the Creators to come forward and tell their story.
Pre LG15
Born in Salisbury, Maryland (USA), Jessica and her family moved to Mount Maunganui, New Zealand when she was eight years old. From 2000-2003, Jessica attended Mount Manganui College, during which time (late 2001) she signed a modeling contract with the Clyne Modeling Agency. She then headed back to Salisbury (USA) and attended high school there. Six months later, though, she returned to New Zealand and was home schooled while attending acting courses at Studio 111 in Auckland.
Following her mother's advice, Jessica decided to become a makeup artist as a backup career, and in January 2004, she moved to Auckland to study cosmetics at The Academy of Film & Television Makeup. Meanwhile, she continued her academic studies as well as her acting courses at Studio 111. At some point during that same year, she also starred in the student short film, Dearly Beloved. In December 2004, Jessica achieved a career goal of working with Peter Jackson; she worked on King Kong as an extras makeup artist for a week.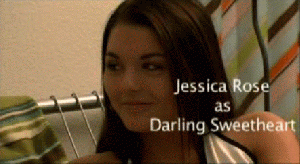 After turning 18, Jessica decided that she was ready to begin actively pursuing her acting career and applied to the
New York Film Academy
at Universal Studios in Burbank, California. After being accepted in Summer 2005, Jessica moved to Salisbury, where her father had been living since he divorced her mother in 2004, and stayed with him while saving for school. To help cover the costs, Jessica got a job at Outback Steakhouse. That fall, she moved out to California for school. While there, she had roles in several student productions such as
Unleash The Fury
and
In The Deep
.
Child of Anchor Cove
After graduating from NYFA in April 2006, Jessica lived in Los Angeles, California and sought after a professional acting career. Understanding the difficult schedule actors work under, Jessica made plans to work at a TGI Fridays restaurant. She went on two auditions that year before discovering a listing for an independent film project called The Children of Anchor Cove on Craigslist. She was one of approximately eighty actresses that auditioned for the lead role. After two callbacks, she was offered the role of Bree.
Jessica was asked to sign a non-disclosure agreement and was told that the project would consist of a series of videos released over the Internet. She was initially disappointed, hesitant, and almost noncompliant. Although unsure about the future success of the project, Jessica felt she had little to lose. Soon after looking at YouTube and other video blogs, she became more comfortable with the project.
She initially approached the role as though Bree was a naïve version of herself with a "funky religion". She often read the lines thinking "how would I say this?" [1] Though she was not originally paid for the project, as lonelygirl15 became more popular, she and co-star Yousef Abu-Taleb received a salary to support themselves.
Jessica's well-sculptured eyebrows were a major source of speculation about whether she was real or an actress before her true identity was revealed. In the series's backstory, Bree journeys from her birth in the United States, moves to New Zealand in early childhood and comes back to the United States in her teens. This mirrors Jessica's travels, and may have been written into the character to explain her occasional accent.
In August 2007, Jessica left the show to pursue other projects. The following year, she came into the official lonelygirl15 chatroom and said that she misses the show very much, as it was such a big part of her life for over a year and a huge launching pad for her career. Mostly, though, she misses the other actors and the Creators. [2]
LG15 Related Appearances
In September 2006, Jessica appeared on the Tonight Show to reveal to the public that the project was fictional. [3] She also appeared in an interview with MTV News the same week. [4]
In October 2006, Jessica (as Bree) appeared in a video, Stand Up Lonelygirl15, for the U.N.'s Millennium Campaign.
Jessica was photographed by Wired Magazine for its December 2006 article.
On December 3rd, 2006, Jessica was named "Big Web Hit of 2006" at VH1's Big in 06 awards. She sparked some light controversy after telling presenter Jenna Jameson, a major pornography star, that "We should make a video together sometime".
On January 23rd, 2007, Forbes.com named Rose the biggest "Web-celeb" on the internet. [5]
On January 24th, 2007, Virginia Heffernan wrote in the New York Times that Rose "has become a truly terrific actress." [6]
On March 23rd, 2007, VH1 listed Jessica as the fourth biggest web star on their list of "40 Biggest Internet Celebrities." [7]
In May 2007, Jessica was featured as one of the "30 Inspirational Women Under 30" in Jane Magazine. The following month she was featured in an article called "Overnight Fame" in Cosmopolitan.
In 2007, Jessica received the Webby Film & Video Award for Best Actress for her role as Bree. [8] She also presented the Webby Person of the Year Award to YouTube founders Steve Chen and Chad Hurley.
On March 24th, 2008, Jessica was featured as "Today's Girl on Maxim."
Other Projects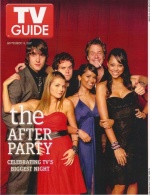 After becoming an internet celebrity, Jessica said she has gotten auditions she probably would not have before. She had a small role in the 2007 film, I Know Who Killed Me, starring Lindsay Lohan. She is currently starring in an independent teen-drama called Perfect Sport from first-time director Anthony O'Brien, in which she will play Tina, a 15-year-old girl discovering who she is. The film premiered April 13th, 2008 at the 41st Annual WorldFest in Houston. [9]
She also played the overly talkative, but likable, Jen K. on the TV comedy/drama series "Greek," which premiered July 9th, 2007 on ABC Family. While Jen K. was initially a minor character, her role in the series gained a great deal more significance in the episode "Liquid Courage", which originally aired August 6th, 2007. In that episode, she became close with one of the protagonists of the series, and this relationship was further explored in later episodes. Interestingly, nearly a month later, the character made a comment about her roommate's blogging habits, saying "it's like I'm living with LonelyGirl15" (watch) [10] On September 16th, 2007, Jessica and a few of her costars were featured on the cover of "TV Guide."
Additionally, Jessica has appeared on a number of other online series. On August 30th, 2007, she guest-starred on an episode of the web series Ask-A-Ninja (watch), and on April 2nd, 2007, she co-hosted G4TV's "Attack of the Show." The episode, ironically, was about April 1st hoaxes on the web, where it's sometimes unclear what is real and what is fake. She plans to star in the new internet horror-thriller "Blood Cell" from 60Frames, and is set for release in the Fall of 2009 on theWB.com (trailer) She starred in theWB.com's "Sorority Forever", which was hugely successfully and reached 40 Million views over the course of the first season. She also starred alongside fellow YouTube-celebrities in the HBO webseries "Hooking Up" as Meg Henley, a freshman who is not entirely comfortable with her dating skills. She later reprises her role of Meg in several episodes of the Elevator Show webseries where her character starts an internship.
In November 2008, it was announced that Jessica and her "Sorority Forever" castmate Taryn Southern formed a web production company called Webutantes, and are developing a number of original web series slated for release in 2009. In August 2009, It was announced that Jessica would guest star in several episodes of the web series "Poor Paul" where former lonelygirl15 co-star Yousef Abu-Taleb works behind the scenes.
External links