Watcher
From LGPedia
Watchers are members of the Hymn of One who seem to mysteriously follow the TAAG. They often wear black suits and sunglasses, and can be identified by a distinctive symbol on their hand.
Gemma's introduction

The Watcher was first seen in the video Exploring The Motel (Nov. 14, 2006) and subsequently in Breakfast In Bed. He was referred to as "the man in the suit" until Gemma noticed a smudge on his hand. After doing some research she realized that the symbol was that of a Watcher. According to Gemma, Watchers "operate a bit like an order of knights, and I don't mean like the Knights of the Round Table. It's confusing, but I think The Watchers are a modern version of them or part of the Order." This description scared Bree and Daniel, who decided to try to flee the Watcher.
True description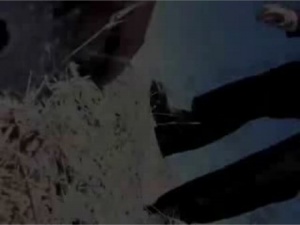 After Gemma was exposed as an OpAphid agent<ref>Tachyon videos Gemma? [Part I], [Part II], and [Part III]</ref>, the credibility of the information she provided on Watchers was called into question. For a long time, the truth about Watchers remained unclear. However, in a daring move to help save her nephew, Alex double-crossed the Order and explained the true nature of Watchers. According to her, "a Watcher is a part of a 20-member team whose only mission is to protect girls like Bree. They have no knowledge whatsoever of the Ceremony, they've never even heard of it. They're members of the Hymn of One and they don't know anything about the Order, its intentions, its makeup; they don't even know the Order exists. Be that as it may, Watchers will absolutely use violence if violence is used first, and if that's the case, watch out! These guys make Marine Corps look like Quakers."

References
<references/>
See Also