LifesBlood Labs
From LGPedia
This article or section needs to be updated

Please update the article to reflect recent events, and remove this template when finished.
LifesBlood Labs LLC is a pharmaceutical company that had once been part of Verdus Pharmaceuticals as an "experimental" sub-division of its research and development department. Verdus currently has a lawsuit pending against the company claiming copyright infringement and corporate espionage.
Developments
The company recently announced via their website a new experimental drug, Hetlevan, which can replicate white blood cells at an alarming rate, and purportedly is able to cure a myriad of ailments from the common cold to cancer. It was revealed by the Hymn of None that LifesBlood Labs was in actuality using a device that they have called the Strandbox on trait positive individuals. It has been speculated that the reason for this was to create the Hetlevan drug that they have promised to release for public use.
The Website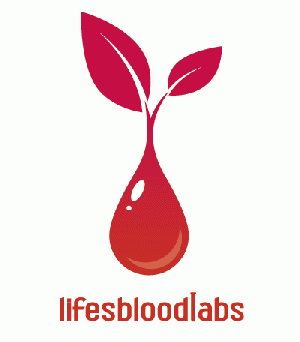 The LifesBlood Labs website features press announcements and corporate information published by the company. All information released on the website is documented here. The website was easily determined as official, as there are links to EQAL terms and conditions and privacy statements.
The website is currently registered until 2010, but contains no content.
Staff
Dr. Leonard J. Alderman is the director of medical research here at LifesBlood Labs. Though raised in the United States, he completed his undergraduate studies at Oxford, consequently earning his masters in the field of gene therapy from the King's College London school of medicine. He graduated summa cum laude from the program in 1988. Dr. Alderman's first work began as an associate doctor for a group office in Boston, Massachusetts, where he specialized in immunotherapy technique. He spent the following two years as a senior associate doctor at Preferred Pediatric, in upstate New York, primarily in experimental family care. Dr. Alderman recently moved to Los Angeles to continue his groundbreaking research on the behalf of LifesBlood Labs. His mission is to serve his patients to the best of his ability with unprecedented technique – technique that will hopefully better the natural quality of life for all peoples.
Dr. Alderman is currently seeking an experienced and fearless staff of physicians to aid him in his research. While many positions at LifesBlood have been recently filled, there are still several openings. If you would like to be considered for this unique opportunity, please register.
Press Releases
August 1st. 2008 - Los Angeles, CA
Hiring
The web site has a page where visitors can sign up to become a paid research subject. The form itself asks for standard contact information, as well as targeted questions, such as whether the individual or anyone related to them has ever been diagnosed as trait positive.
External Links